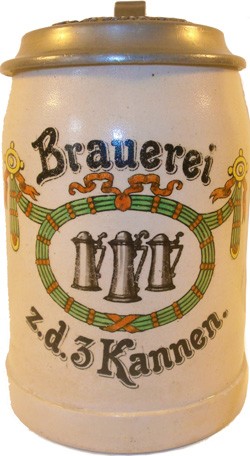 "Brauerei zu den. 3 Kannen" brewery stein.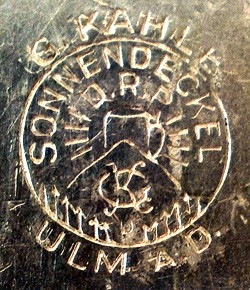 Pewterer's touch mark on the "Brauerei zu den 3 Kannen" stein above.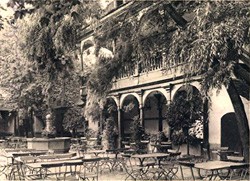 Hofbrauhaus and Brauerei zu den 3 Kannen of Ulm, founded 1831/32. The "Biergarten"shown above was created in 1912. The owner,
circa 1927, was
Karl Eiselen. This
brewery
under different ownership is still in business today.


7th Company Grenadier Regimentt. "König Karl" 5 Württemburg No. 123, garrisoned in Ulm 1912 -1914. Marked Roman Kahle.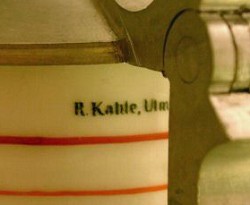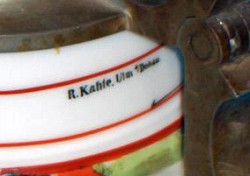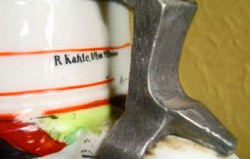 10. Comp. Inft. Rgt. Kaiser Wilh. König v. Preußen 2. Württ. No. 120. Ulm 1909 - 1911.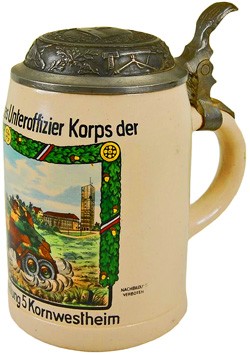 Reservist Stein: "Zur Erinnerung an das Unteroffizier Korps der 1./ Aufklarungs Abteilung 5 Kornwestheim", dated circa 1930's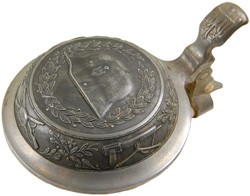 Lid of the above stein showing the Stahlhelm or steel helmet.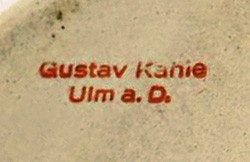 Ink stamp of decorator of above stein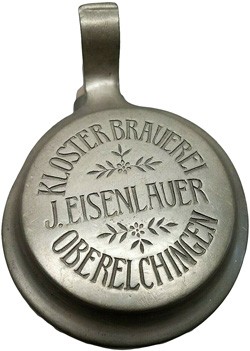 Brewery stein lid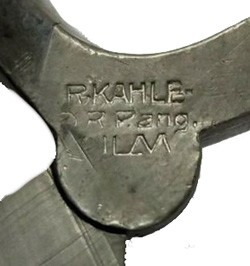 R. Kahle-R. Rang, Ulm (Partner?)