Decorator's signature on featured stein dated 1891.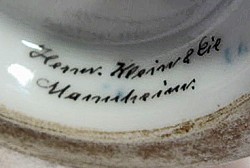 Vth Bad Grend.K.W.I No.110 3 Komp.
in Mannheim, 1892 - 1894.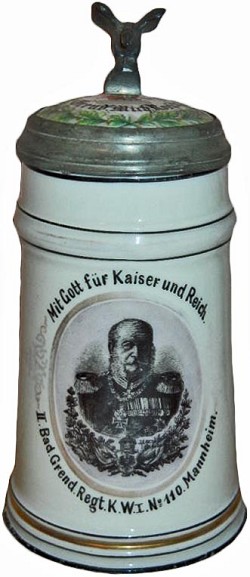 II Bad. Grend. Regt. K. W. I No. 110 - Manheim. Years of Service were 1886 to 1891, i.e. 5 years, an unusual length of time. The portrait is of Kaiser Wilhelm I.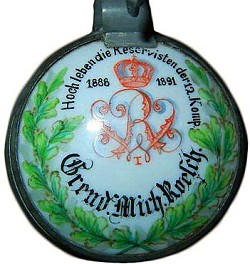 Lid of the featured stein, "Three cheers to the Reservists of the 12th Company".1886 - 1891.