(K or R). D. (name unknown)
Probably Munich, Bavaria.
Entwerfer & Künstler / Designer & Artist
Known Dates: Early 20th Century
Reference: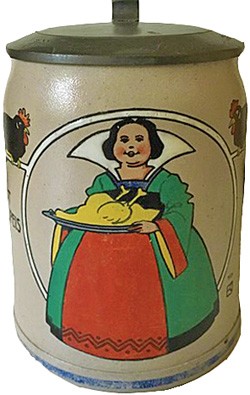 Stein of unknown manufacturer, with typical Munich style decoration.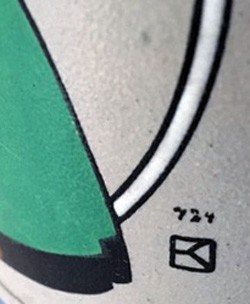 Artist's logo on featured stein, shows either intertwined KD or RD, or perhaps those letters reversed,together with 724 decoration number.