Lorenz (and Christian) Hutschenreuther AG.

Selb. Bavaria.
Hersteller / Manufacturer.
Known dates: 1857 - 2000.
Merged with C.M. Hutschenreuther in 1969. Took over the Tirschenreuth factory in 1927.
The following designers either designed the pottery for Lorenz Hutschenreuther: Fritz Klee
Reference: Lorenz Hutschenreuther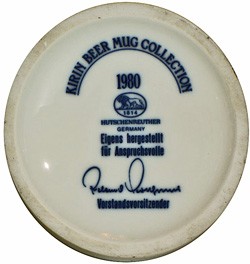 Basemarks on featured stein, made 1980.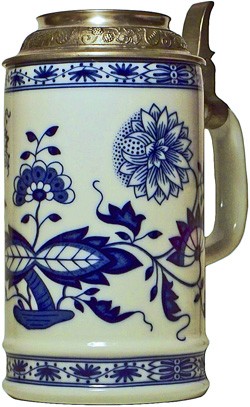 Believed to be a reproduction of an earlier stein, made at the Tirschenreuther factory.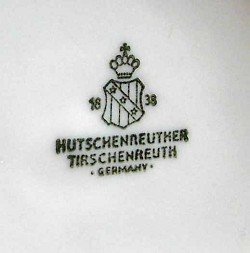 Ink stamp, dated after 1927.