Bismarckstraße 9, (after september 1897 at number 19), Augsburg, Bavaria
Händler & Malerei / Dealer & Decorator.
Known dates:1894 - 1922.

Johann Wolferstetter was born on 18 May 1857. There is no information on the first half of his life, but we know he came to Augsburg in 1891.
In June 1894 he established a small trading company dealing in fancy dresses, cigars, chocolate, regimental and other steins, pipes, paintings and porcelain chinaware, together with military equipment and uniforms, and military caps. Besides this, he also sold milk, bread, bottled beer and at one point, meat and sausages.
On 25 Sep 1897 he acquired the property situated in Bismarckstraße 19, where he lived and which also housed his business. On 14 July 1922 he must have retired, or died because his business was officially closed down.

A regimental stein, dated 1914, decorated by Joh. Wolferstetter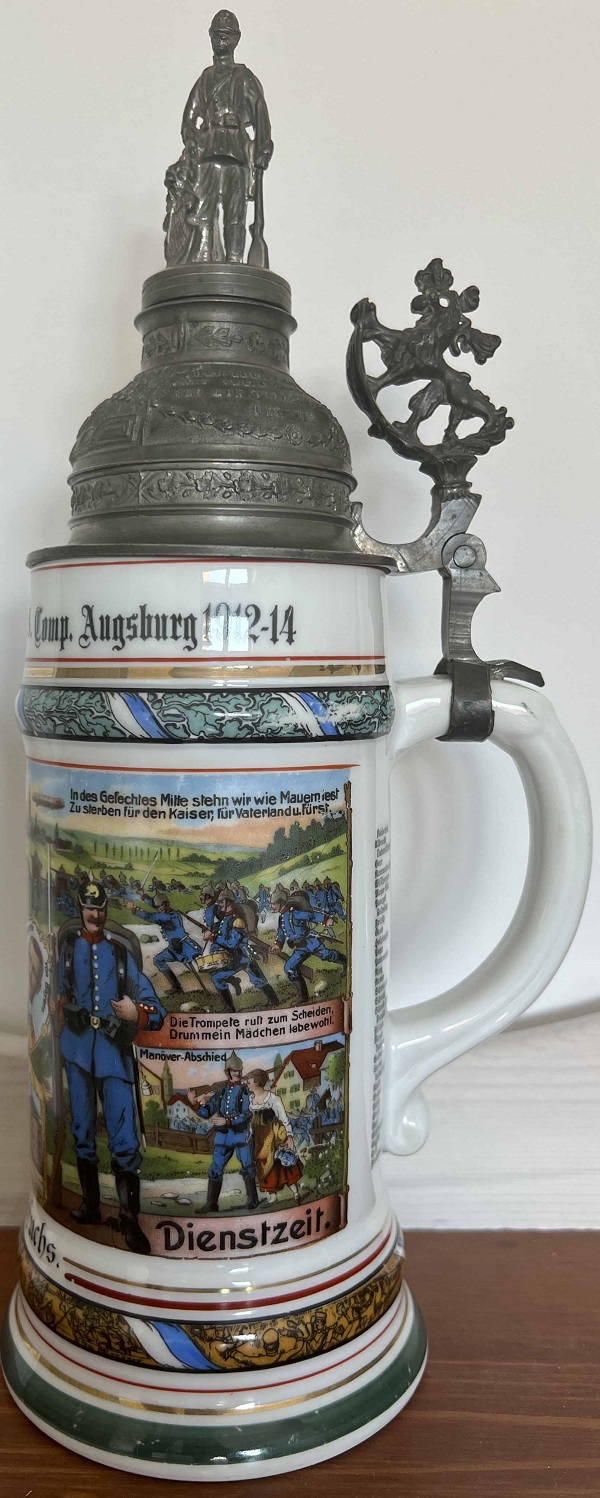 A regimental stein, dated 1914, decorated by Joh. Wolferstetter