Jean Harnig
Schweidnitzerstra
ß
e 37, Breslau, Lower Silesia, Prussia, (now
Świdnicka 37,
Wroclaw, Poland.)
Known Dates: Xmas 1921 - 1923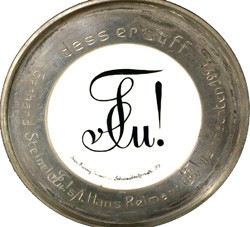 Underside of the lid and lid insert, with dedication, which is unusually engraved on the rim, includes "Weihnachten (Xmas) 1921"..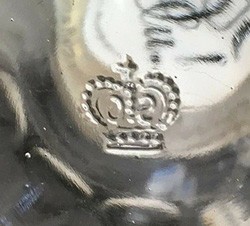 Crown with S & G inset on base of featured stein, first registered 1897.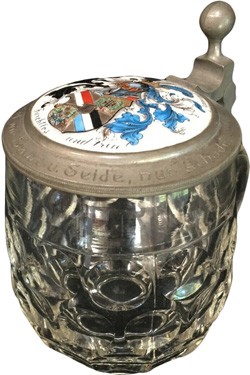 Clear pressed glass dimpled stein from Sächsische Glasfabrik August Walther & Söhne A. G. / (V.E.B.)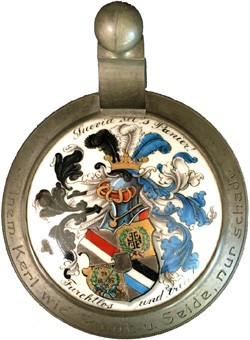 Insert: "Suevia sei's Panier!". "Furchtlos und Treu!"Rim: "Einem Kerl wie Samt und Seide, nur schade".

Jean Harnig, Juweller, Schweidnitzerstraße 37. ×