Couleurartikel (Gustav) Aschenneller
Originally in Amalienstraße, then Dachauerstraße 151, then Schleißheimerstraße, also Geißblattstraße 5, Munich (Also Würzburg). Bavaria.
Studentenartikel. / Student supplies
Known Dates: 1914 to the current day.
Purchased Max Lindner in 2000.
They were situated in Dachauerstraße 151, in 1953. By 1961 they were trading out of their shop in Schleißheimerstraße.
Reference: Aschenneller Münchner Stadtadressbuch 1953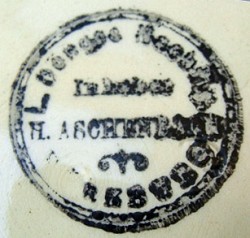 Couleurartikel Aschenneller of Munich (Couleurartikel Baumeister, Würzburg, which became H. Aschenneller of Wurzburg in 1990).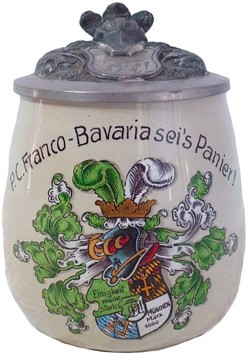 P.C.Franco-Bavaria sei's Panier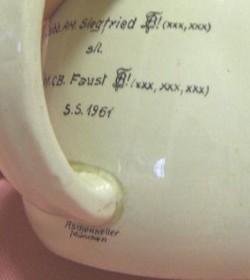 Aschenneller, Schleißheimerstraße, Munich.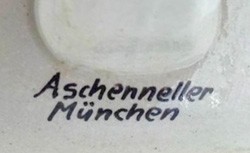 Supplier's signature on featured stein just below the bottom handle attachment.