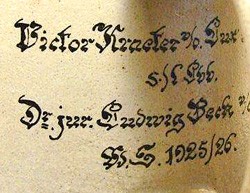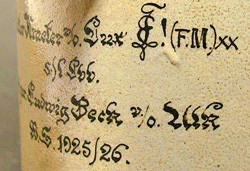 Dedication behind the handle of the featured stein.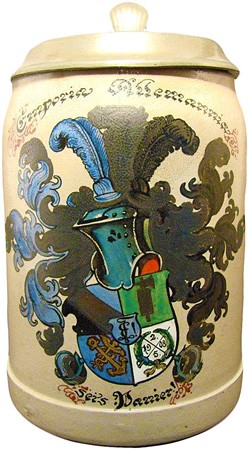 Emporia Alemannia sei`s Panier!This Student Association was founded on the 2nd May 1908. The Wick-Werke stein was dedicated during the Winter Semester of 1925 - 26.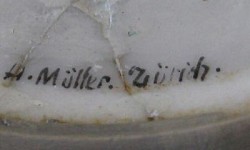 Müller's signature on a porcelain lid insert.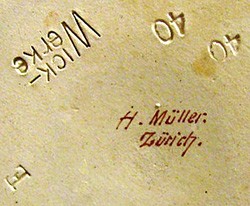 Base marks showing the impressed Wick-Werke, together with H. Muller's inked signature.