Ohlmüllerstraße 13, then 15, Munich 7, Bavaria.
Kunst-Töpferei / Art Pottery.
In 1906 Joseph Leipfinger lived at Lilienstraße 44(4) and described himself as a Ceramics Decorator / Manufacturer. In 1921 he founded Münchener Werkstätten für keramische Kunst at Ohlmüllerstraße 13 and was joined by Karl Leipfinger as the Art Director. Karl also moved in to Joseph's flat. However by 1927 Karl had disappeared from the address books. Both Joseph and the company moved next door at Ohlmüllerstraße 15. circa 1932, but by 1937 the company had ceased to exist.
Today number 13 is a Laundromat, with number 15 now appearing to be a private dwelling.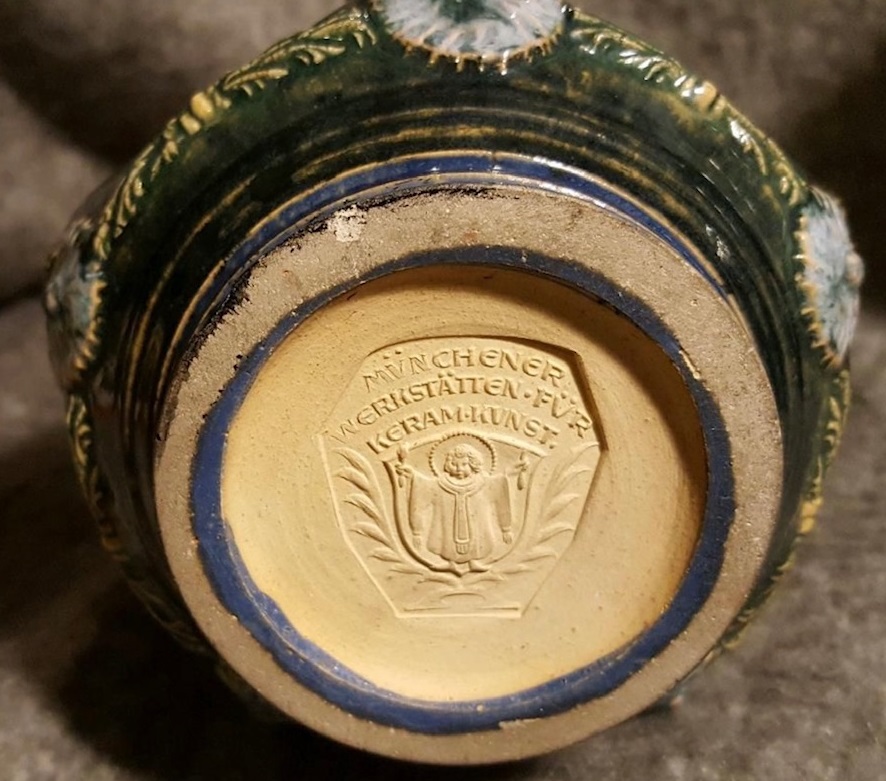 Impressed mark on the base of a stein.