Wilhelm Imhoff
Wolfsschlucht 29, Cassel 66, Hesse-Nassau, Prussia (spelt as Kassel from 1926, & now situated in the state of Hesse).
Hersteller / Manufacturer

Hoflieferant to the court of the Großherzog of Hesse-Nassau
Known dates: 1910
Imhoff was mainly known as a pipe maker but also decorated Reservist steins.
Reference: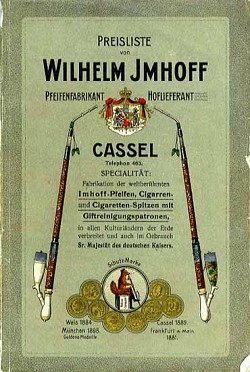 Cover from the 1910 catalogue. N.B. Note the spelling, Jmhoff. I & J are interchangeable in German, so therefore it is pronounced Imhoff.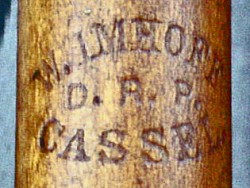 Mark on Pipe stem showing D.R.P. (Patent)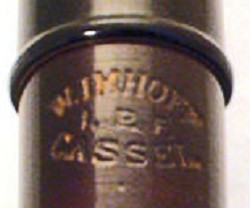 Mark on Pipe stem showing I.P.F (Patent pending)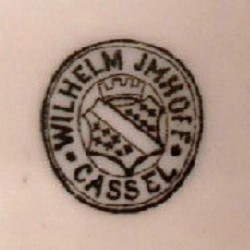 Ink stamp on relief reservist stein dated 1900 - 1902.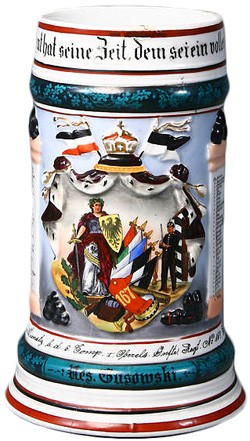 6. Compagnie (Kompanie). 1. Ober-Elsässisches Infanterie-Regiment Nr. 167, Cassel. 1902 - 1904 N.B. Unusual relief porcelain stein, without lid.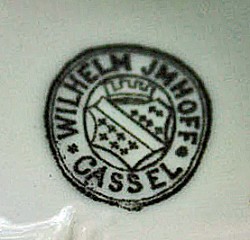 Ink stamp on base of featured stein dated 1902 - 1904.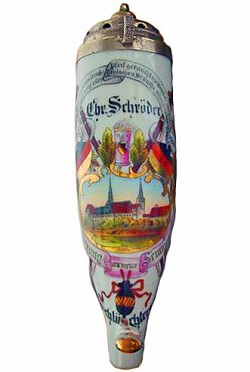 Decorated pipe bowl, similar to the examples shown on the catalogue page on top right.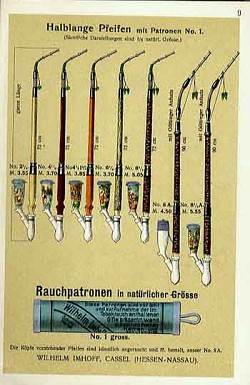 Page from the 1910 catalogue.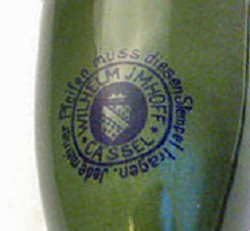 Pipe body, dated pre 1926.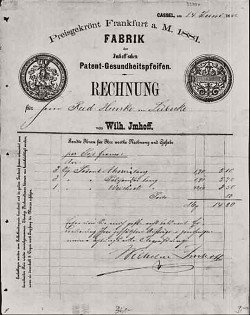 Invoice dated 1882, signed by Wilhelm Jmhoff.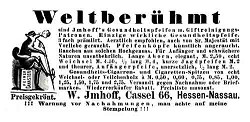 Advert. Click to enlarge.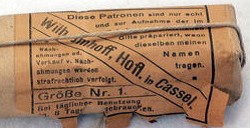 Tobacco package dated pre 1926.