Buffalo Pottery Company
Buffalo, New York. United States.
Hersteller / Manufacturer.
Known dates: 1901 to the current day.
Founded by John D. Larkin.
Reference: Buffalo Deldare Ware History History 2 Old & Sold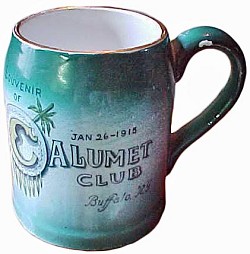 Calumet Club 1915.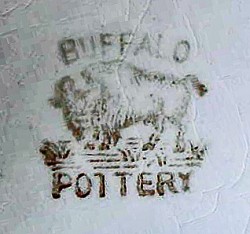 Ink stamp on featured stein, dated 1915.
Ink stamp on Deldare Ware, dated 1908.