Porzellanfabrik Bareuther & Co. / Porzellanfabrik Waldsassen Bareuther & Co. A.G.
Waldsassen, Bavaria.
Hersteller / Manufacturer
Porcelain pottery was started 1866, but was operating as Bareuther & Co. between 1887 and 1996.
References: Porcelain Marks & More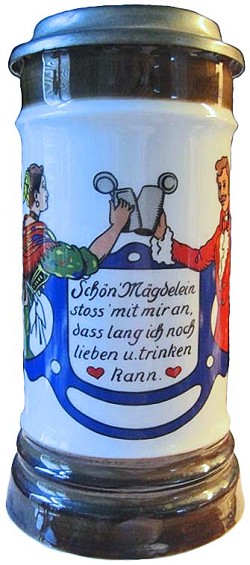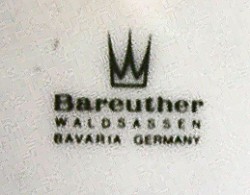 Ink stamp on featured stein above, dated between 1970 - 1993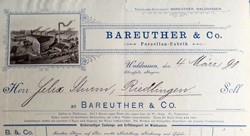 Letterhead of invoice, dated 4th March 1898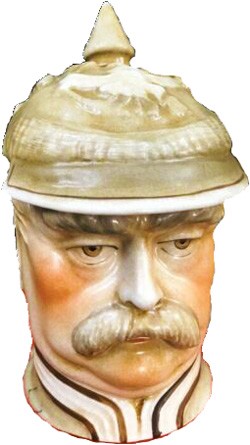 Schierholz reproduction. Kaiser Wilhelm 1 Manufactured between 1979 - 1996.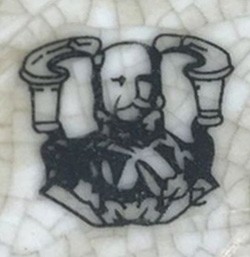 This mark shown on reproduction above, is also seen with "Königszelt Bayern" underneath. From the 1890's Porzellanfabrik Bareuther & Co. (A.G.) cooperated with Porzellanfabrik Königszelt A.G. of Silesia, exchanging technology. However in 1945, with Königszelt being absorbed into Poland, all the German workers were expelled, most of whom went to work at Porzellanfabrik Bareuther. In 1979 this mark was introduced to commemorate this history.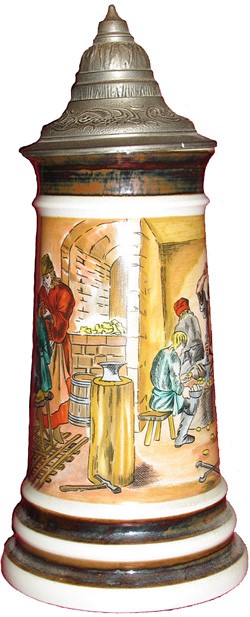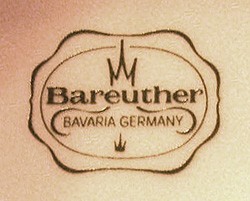 Basemark on featured stein above, dated 1986 - 1993.