Porzellan-Manufaktur Meissen


Meissen. Saxony.
Hersteller / Manufacturer
Known dates: Ehrenfried Walther von Tschirnhaus discovered porcelain here in 1708, which was subsequently developed for production by Johann Friedrich Böttger .
The factory was founded in 1710 and is in business to the current day.
Steins designed by: Adelbert Niemeyer
Reference: Meissen Wikipedia Rutrene Meissen marks Saxony Address books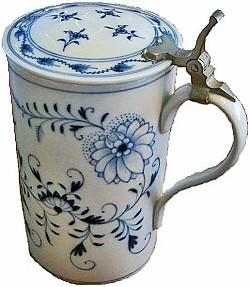 Porcelain stein in "Indischblau", made circa 1910, c/w open 5 ring hinged lid.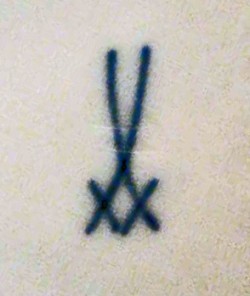 Mark on featured stein, circa 1910.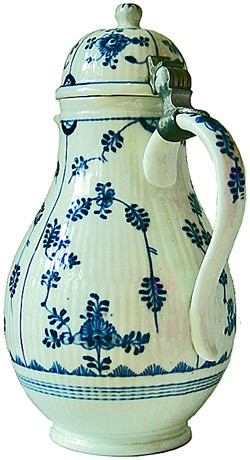 Meissen Chocolate Jug made circa 1790. Whether the lid was originally hinged is unknown. There is a 5 ring closed end hinge, fitted to the lid.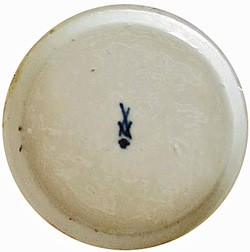 This mark, on the featured jug above, was used between 1774 and 1813.