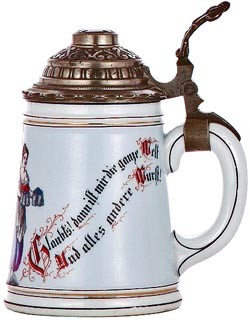 Side view of featured stein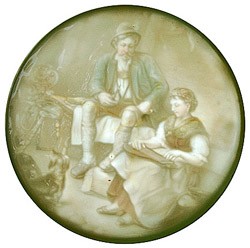 Rare coloured lithophane which forms the base of the featured stein.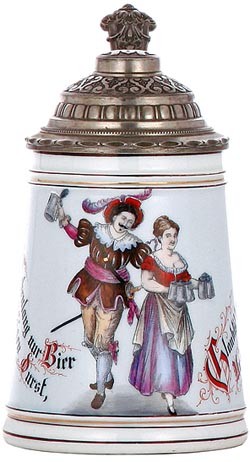 Porcelain stein with an internal painted capacity mark. Pictures supplied by Andre Ammelounx The Stein Auction Company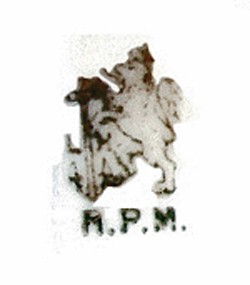 The L & H flanking the anchor's shank, indicates that this stein was made during the stewardship of L. Hermann, dating this stein between 1882 and 1905.
An alternative and extremely attractive lithophane on a Rheinische Porzellanmanufaktur stein.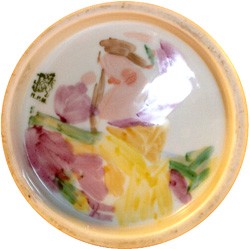 View from under the base, showing that the coloured lithophane above is produced by putting daubs of colour in strategic places on a standard thick / thin lithophane.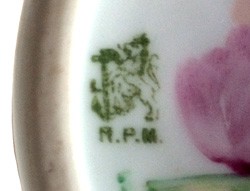 L. Hermann's mark on the above lithophane, shows that this example is dated after 1882.