Carl Sigmund Luber


Munich. Bavaria.
Entwerfer & Modelleur / Designer & Modelleur
Carl Sigmund Luber (b.1868-d.1934) was employed by Johann von Schwarz between 1896 and 1906, who possibly produced only this one stein form. He was influenced by a meeting with Peter Behrens at the 1900 worlds fair in Bonn. Luber went on to lecture at the Darmstadt colony and at the Bavarian Trade Museum.
Designed for: Johann von Schwarz. Orivit
Reference: Abcap
Base mark of the featured stein, showing the Norista trademark of Johann von Schwarz.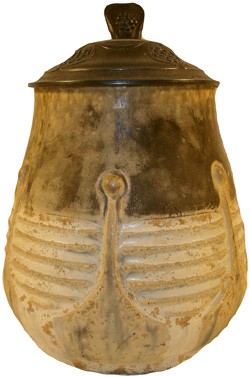 Believed to be the only stein designed by Carl Sigmund Luber Probably dated 1897 - 1906.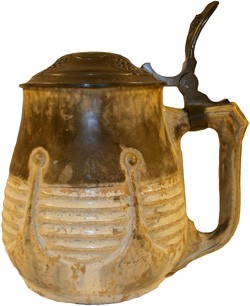 Side view of the featured stein.