Valentin Müller
Nuremberg N11, Bavaria.
Hotel- und Stablieferant / Hotel and bar supplier
Known Dates: c, 1920's-30's
Purchased steins from:
Reference: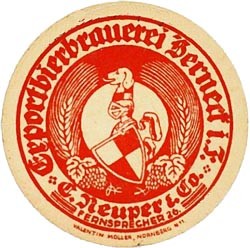 C. Neuper & Co. beer mat (coaster) supplied by Valentin Müller, Nürnberg N11.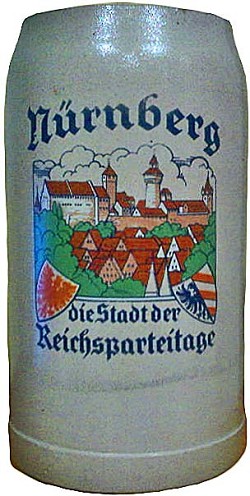 1 litre stein depicting City of the "Nuremberg Rallies", dated 1923 - 1938, with the larger rallies held 1933 onward, on their own specific grounds. The illustration shows the Sinwell tower, centre right; and the Heidenturm, centre left. The right hand shield is the coat of arms of Nuremberg, whilst on the left, is the German Adler.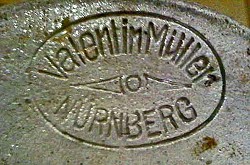 Impressed base mark on featured stein.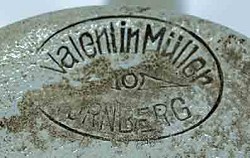 Alternate mark