Kreitman
Munich, Bavaria?
Eisenhandel / Retailer.
Known dates: Circa 1880
Purchased steins from: Villeroy & Boch - Mettlach
Reference: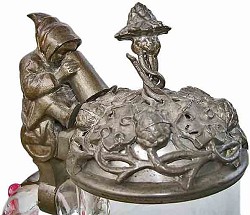 Identical pewter has been seen marked "Pruckner".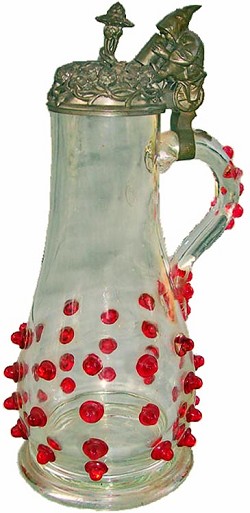 Blown glass stein by an unknown producer, with 4 rows of red "prunts".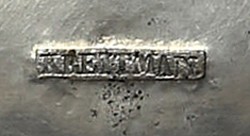 Pewterer's mark on the underside of the lid mounted on the featured glass stein.