Karl Schmid
Fürther Straße 198, Ground floor, Nuremberg, Bavaria
Zinngießerei / Pewterer.
Known dates: 1928 - 1934
Purchased stein bodies from: Sachsenglas
Reference: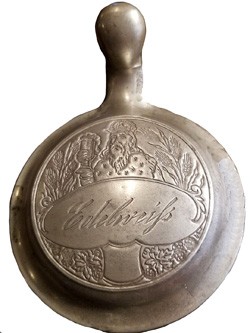 Lid mounted on featured Sachsenglas stein, shown top centre.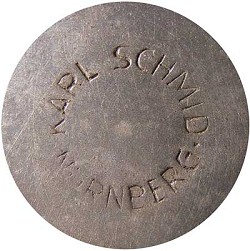 Punched mark on underside of lid, immediately on right.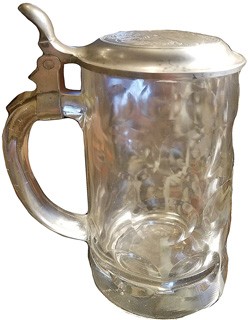 0.5 litre, dimpled Sachsenglas glass stein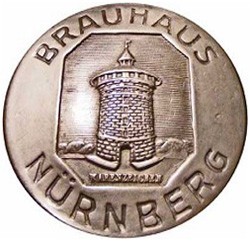 Generic brewery stein lid, showing one of the four Nuremberg garrison towers, mounted on glass stein, & in small text Warenzeichen - Registered trade mark.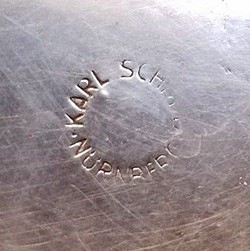 Pewterer's touch mark on the underside of the lid on the Sachsenglass stein, shown top left.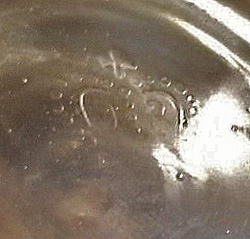 Sachsenglas Crown trade mark used from 1897, on base of the glass stein shown top centre.