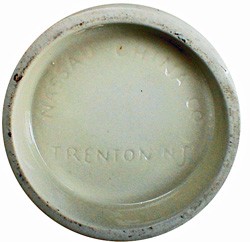 Moulded mark, lettering is typically very shallow and full of glaze. The actual manufacturer is currently unknown.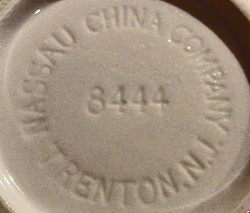 Later moulded mark.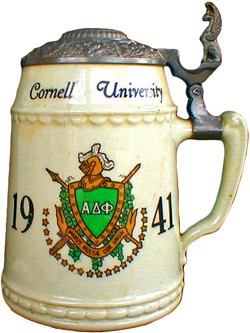 Cornell University, Alpha Delta Phi in shield on front, ~ Class of 1941.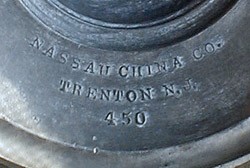 Impressed mark on underside of pewter lid, which has open three ring hinge.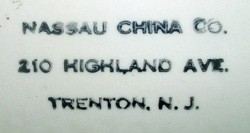 Ink stamp on the base of a University of Virginia '43, cosmetically similar to the featured stein.