Johann Baumann (Witwe) / Gebrüder Baumann
Amberg-Opf. , Bavaria
Stanz- und Emaíllíerewerke / Punching and enamelling works
Founded on the 20th August 1872. Filed for bankruptcy 6th June 1986
Reference: Gebrüder Baumann Oberpfalzerkulturbunde
Their trademark on the featured stein is a Lion leaning on a stein, which had a "B" inscribed.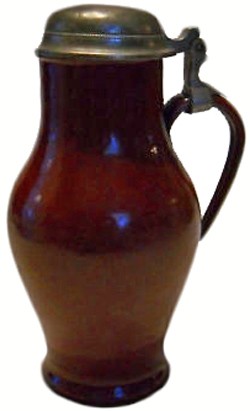 Baumann stein, believed to be 1904.