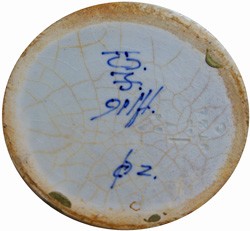 Basemarks on featured stein right, showing the year letter "Z" for 1904.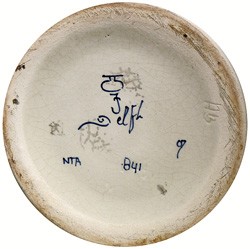 These basemarks show the decorator was N. Tamerus who worked at the Delft factory from 1958 until 1970. The year code "CD" indicates the year 1959.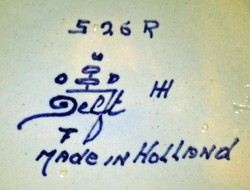 Despite having a very similar design of signature, this is NOT Royal Delft Pottery, but a factory called Oud Delft (Old Delft). This company was founded in 1920 in Nijmegen. They were taken over by the Delftsche Huys in 1995.
Royal Delft 1/3 litre stein with special order student lid, dated 1904. The decorator was P.J. Gerbrands who worked at the factory from 1890 until 1931.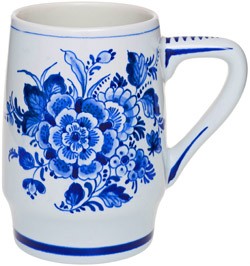 Modern, but now discontinued handpainted Royal Delft Beer Tankard #10107900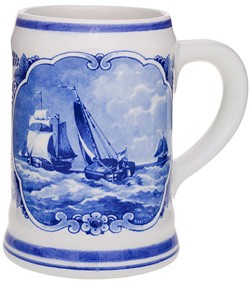 This range of beer tankards is made by Westraven, a subsidiary of Royal Delft. This range varies in as much that they are printed and not handpainted.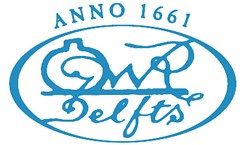 Graphic of the Westraven mark.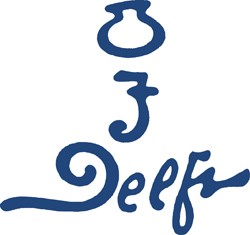 Graphic of the Royal Delft mark since 1879, which includes a pot / jug, the combined initials "JT" (for Joost Thooft) and the name of the town of Delft.