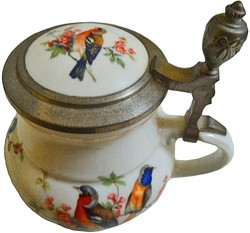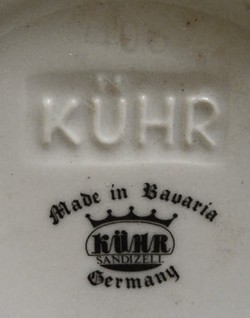 Moulded "Kühr "mark made to order on featured stein, above. Transfer base mark added by Kühr at the Sandizell factory.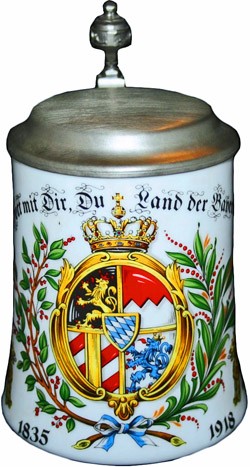 Retro stein, probably made circa 90 years after 1918.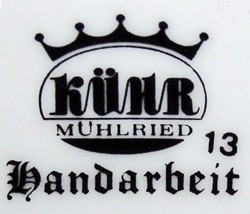 Ink stamped basemark on featured stein (top centre) decorated at the Mühlried factory.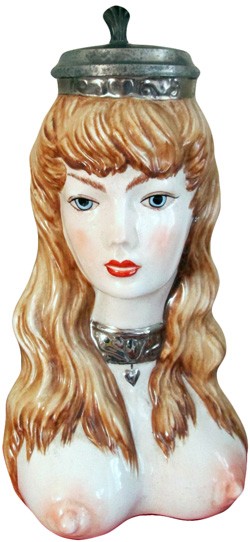 Character stein with a lot of "character".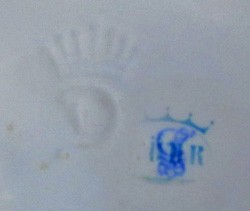 Kuhr basemark in conjunction with impressed Crown over D mark, which is often associated with Porzellanfabrik Sandizell on base of featured stein above.