W. Haupt
Lübben (Spreewald), Brandenberg.

Porzellanwarenhandel. / Porcelain Retailer.
Known dates: 1925
Purchased stein bodies from:
Reference: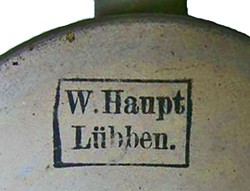 Vendor's mark on the base of featured stein.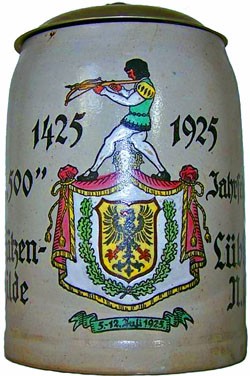 Stein celebrating the festival held over the 5th to the 12th July 1925, celebrating the 500th anniversary of the founding of the Lübben Shooting Guild.