Rauch
Würzburg, Bavaria
Porzellanmalerei / Porcelain decorator
Known dates: 1908
Decorated steins for: Martin Pauson
Reference: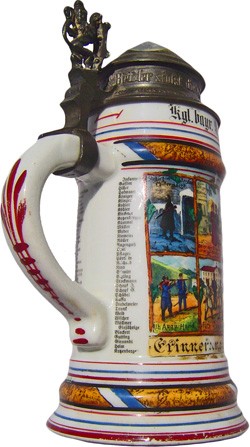 The 3 verticals on the handle decoration are usually accepted to be an identifier for Martin Pauson.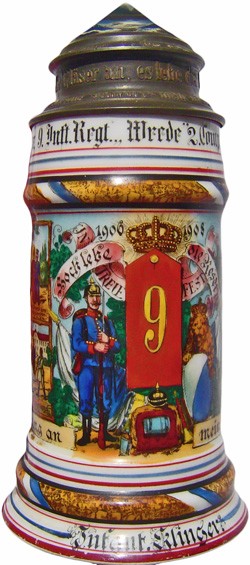 Kgl. Bayr. 9 Inft. Regt. Wrede. 2 Comp, Würzburg. 1906 - 1908.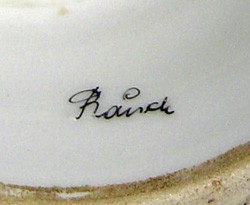 Decorator's signature on base of featured regimental stein.