E.P. Roberts & Sons
233 Fifth Avenue, Pittsburgh, Pensylvania, United States.
Silberschmied / Silversmith
Known dates:
Purchased steins from: Dumler and Breiden
Reference: Obituary Biography Retrographer Pittsburgh Press

Stein by Dumler and Breiden, unnumbered.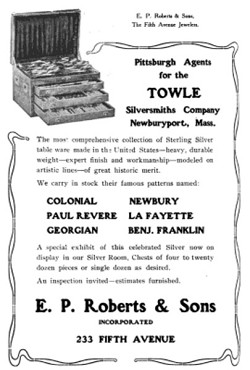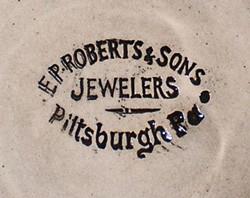 Incised and paint highlighted basemark on featured stein.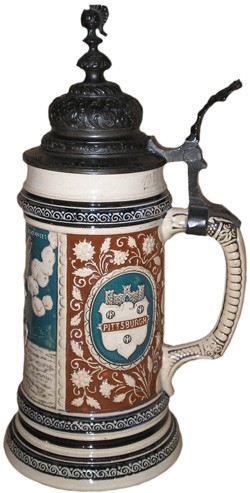 Side view of featured Dumler and Breiden stein, showing unique handle.