Dudson Brothers

Broad Street Works, Hope Street Works, Hanley, (now at
200, Scotia Road, Tunstall)
Stoke on Trent, Staffordshire, United Kingdom.
Hersteller / Manufacturer.
Founded in 1800 in Broad Street Works by Richard Dudson (b.1768 - d.1833). A second business was opened at the Hope Street works in 1809, which was run by his son, Thomas (b.1786 - d.1845) until his death. Richard's grandson, James (b.1812 - d.1882) then took over the company and ran that until his death. By 1851 they were employing 33 people.
On the death of his father James, James Thomas Dudson, the great grandson of the founder, became the owner of the Hope Street factory and business. By 1898 the company had become Dudson Brothers. Today the company is known as Dudson Ltd. and is run by the eighth generation of Dudsons, Ian Dudson.
Reference:
Wikipedia
The Potteries
Dudson
Jasperware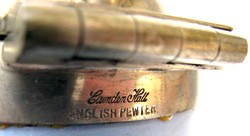 "Camden Hall" English Pewter, below the hinge on the featured stein.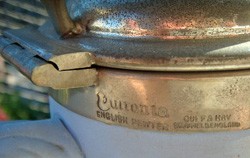 Another pewter supplier, "Euronia" supplying the same hinged lid.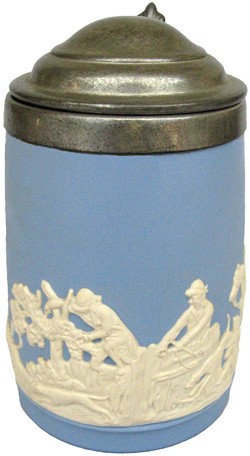 Front view of a stein made in Jasperware, the process of which was originated by Josiah Wedgwood, circa 1775.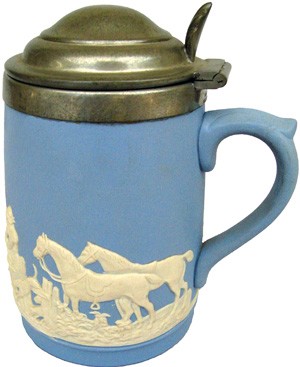 Side view of the featured stein.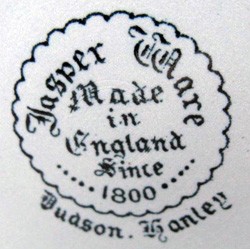 Post 1945 base mark on the featured stein