Moira Pottery
Moira, nr. Ashby-de-la-Zouch, Leicestershire, Great Britain

Manufacturer / Hersteller
Moira pottery was started in 1922, originally making stoneware jam jars. The company, also known as Hillstonia, made special pottery ware for bulbs and plants. The plant was controversially closed and demolished in 1972 because the land it stood on was a coal reserve; the coal was all extracted and then the land was reclaimed and is part of the National forest.
Reference: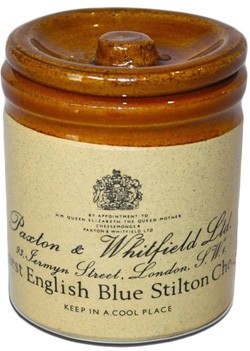 Stoneware cheese crock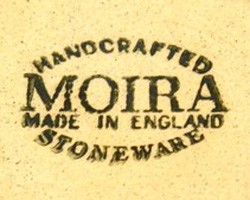 Basemark on cheese crock above.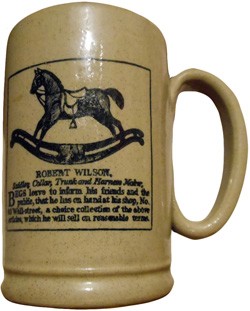 "Robert Wilson. Saddler, Collar, Trunk and Harness Maker. Begs leave to inform his friends and the public, that he has on hand at his shop, No.60 Wall-street, a choice collection of the above articles, which he will sell on reasonable terms"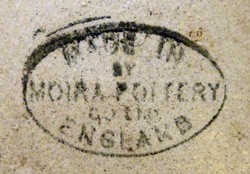 Basemark on the tankard above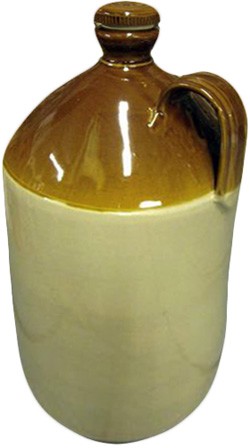 Spirit or cider jug.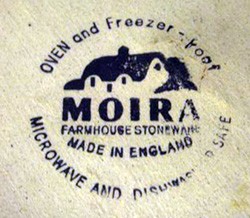 Basemark on spirit jug above.