George E Homer
Boston, Massachusetts, United States.
Retail Jeweller, Silver spoon maker.
His spoons are known to have been sold by other retailers.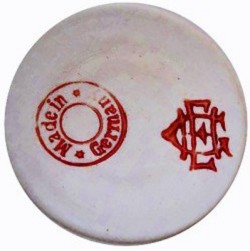 George E. Homer Logo on an Ernst Dorfner or Gebrüder Dorfner stein. The same mark has also been seen on an 1/8th litre children's souvenir mug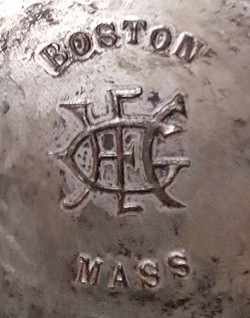 Basemark on a silver-plated? brass tankard.