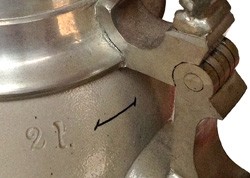 Yes, in spite of the
Maßkrug
description
,
it is a two litre!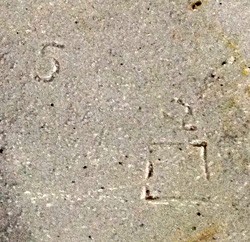 Marzi & Remy basemark on featured stein.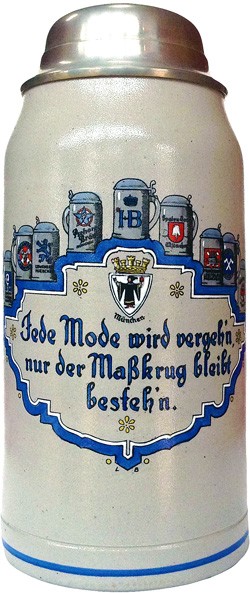 2 litre Marzi & Remy stoneware stein, circa 1930.
It shows steins marked with the Hotbräuhaus logo and the logos of the major Munich breweries.
"Jede Mode wird vergeh'n
nur der Maßkrug bleibt besteh'n".
"
Each fashion (style) will disappear (in time)
only the 1 L. beer stein will endure (unchanged)".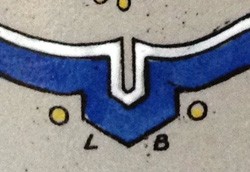 Enlargement of the base of the frieze on
the featured stein, showing the initials L.B..