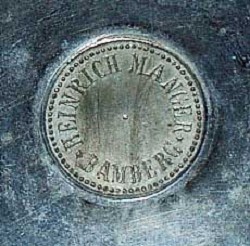 Cast mark on underside of lid on Wick-Werke stein, dated 1931, featured immediately right.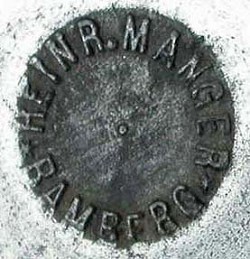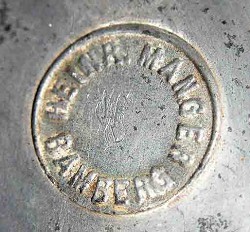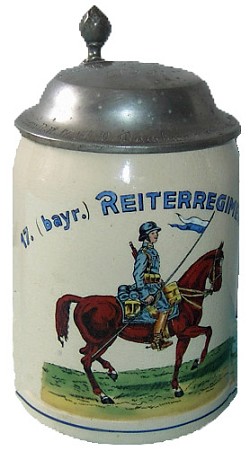 Wick-Werke stein with acorn thumb pull, dated 1931.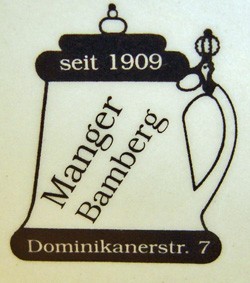 Base mark on modern stein, showing
U.S. 6th Field Artillery Regiment,
assigned to Germany, 1996-1997.


Central detail on a brewery stein lid, showing the Storchebrauerei of Sand am Main, which is 15 miles from Bamberg. It ran under various family members from 1863 - 1948. Ludwig Storch is not one of the listed owners.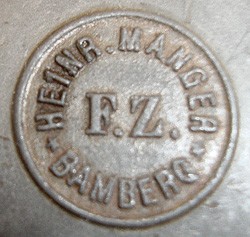 Cast mark on the underside of the featured lid above.
Mark on the underside of a lid with an
acorn thumb pull on a Sachsenglas stein.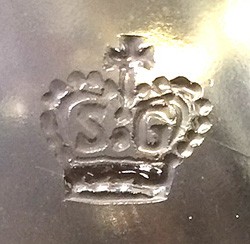 Moulded mark on the Sachsenglas pressed glass stein that is
attached to the
lid
with the cast
mark,
shown immediately above.