Wilhelm Stecher in his workshop.
This is an newspaper article from the

Würzburger Generalanzeiger, dated 1938, claiming that Wilhelm Stecher

is now the sole Zinngiessermeister in Würzburg.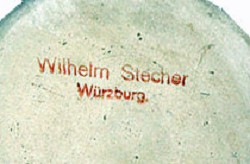 Wilhelm Stecher inkstamp on a stein base.
Pewter lid on Sachsenglas? stein
dedicated to one A. Schmitt.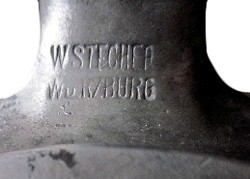 Pewterer's touch mark on the tang of the above lid.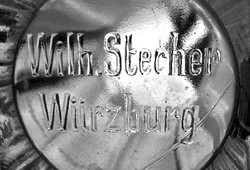 The Sachsenglas? stein above was moulded
with the pewterer's name on the base.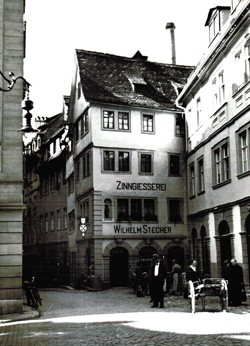 5-7 Blasiusgasse, Würzburg, circa 1930.
It was destroyed in 1945.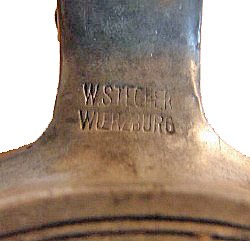 W. Stecher touchmark on a stein lid assembly.