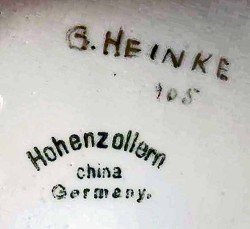 Ink stamp, complete with decorators name.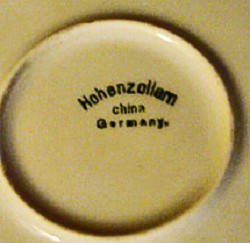 Ink Stamp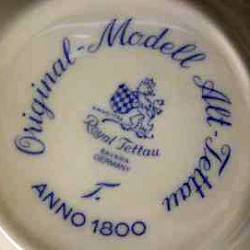 Modern transfer mark, dated 1988.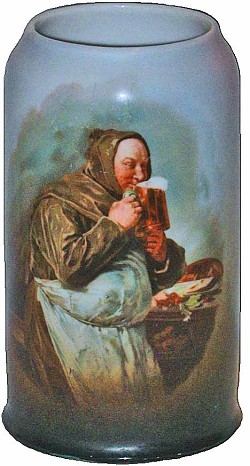 Wittelsbach stein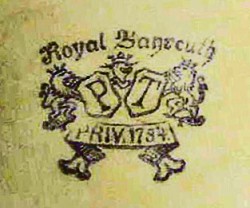 "Royal Bayreuth" ink stamped mark - 1902 onward .
"PT" stands for Porzellanmanufaktur Tettau.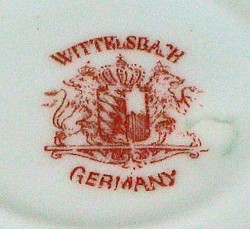 Ink stamp mark from featured stein on left "monk". This is a later version to the mark below.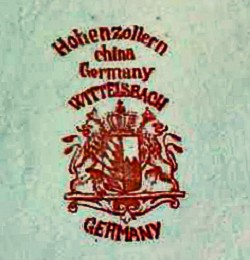 This is the early version of the "Wittelsbach" mark. The "Hohenzollern China, Germany" part was removed, since it was in use by another manufacturer.