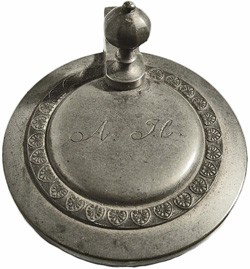 Lid on featured stein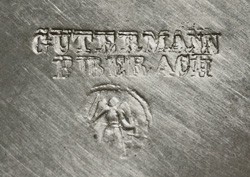 Pewterer's touchmark on the underside of the lid of the featured stein. The Angel is a purity mark indicating no lead in the pewter.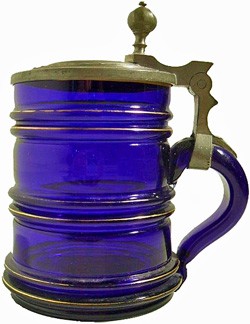 Blown Cobalt Blue glass stein. The handle attachment from top to bottom on glass steins indicates date prior to about 1875. It wasn't until after that it was learned that attachment from bottom to top was structurally more sound. Also no capacity mark indicating manufacture before 1875.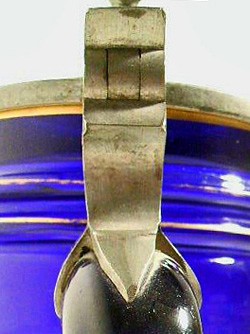 A three ring open rivet hinge,
indicating date circa 1875.