Herendi Porcelánmanufaktúra Zrt.
Herend, nr. Veszprém, Hungary
Porzellanfabrik / Porcelain Manufacturer
Founded in 1826 by Vince Stingl as a stoneware and earthenware manufacturer, the company struggled to make a profit. Móric Fischer de Farkasházy purchased the company shares between 1839 and 1840. A relation,
Ignác Fischer did his apprenticeship here, prior to starting his own company in 1864.
Móric
developed the business into a world rated porcelain manufacturer, which still
produces high quality items today.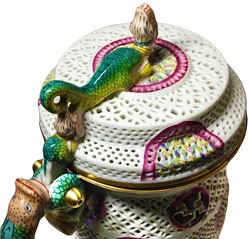 The dolphin handle theme is carried over to the lid.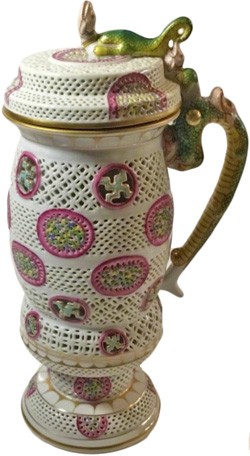 Porcelain stein with an exterior filigree finish and a stylised dolphin handle.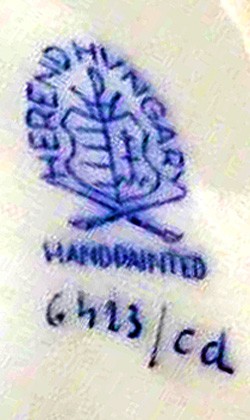 Basemark on the feature stein.