Otto Haber
Dreifaltigkeitsgasse 9, Salzburg, Austria
Glashandlung und Zinngießer / Glass retailer and Pewterer
Otto Haber was born on June 30th, 1877, the son of pewterer and master glazier Michael Haber (1841 - 1932). Otto married Mrs. Leopoldine Wörfel on October 26, 1919 in Steyr Upper Austria . He was first listed as a pewterer in 1898 at the age of 21. The newspaper advertisement from Michael Haber in 1892 states he ran a glass and earthenware store. It is assumed that well before 1926 Otto had taken over the business. It is unknown when the business closed.
Purchased stein from: Regensburg area
Reference: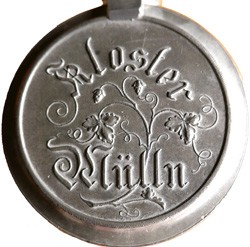 Kloster Mülln cast lid on featured stein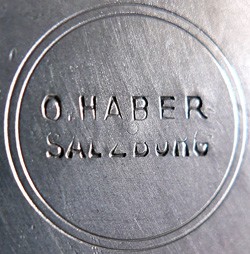 Otto Haber's touchmark on the underside of the pewter lid mounted on the featured stein.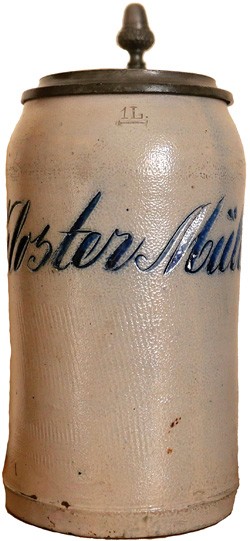 One Litre (Mass) Regensburg stein, Augustiner Bräu Kloster Mülln Dated circa 1900.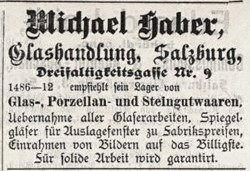 1892: Offers fine range of glass. Glass, Porcelain, and Earthenware Capable of all glass works, mirror glass for display windows at prices as cut, Cheapest picture framing available. Our solid work is guaranteed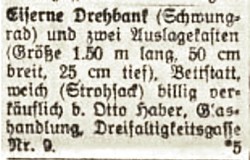 1926: Otto Haber, selling off an old lathe plus bits, surplus to requirements.