Gerhard Howe (Inhaber Gerhard Phillipp Howe)

(K)Catharinenstraße 3, Bremen, (Freie und Hansestadt Bremen / Free & Hanseatic City of Bremen)
African Merchant - Exporter and coal handler
Known dates: 1880 - 1910. By 1910 the company was run by Carl Gerhard Phillipp Howe.
Reference: Bremen Adressbuch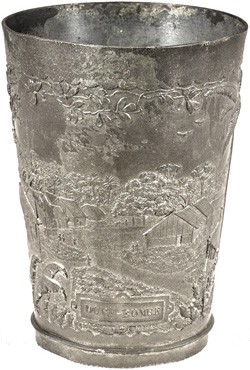 "Dorf Bombe" or Bombe village established in 1887, pictured circa 1900. Bombe was a European Christian mission station situated fifty miles north west of the capital city Douala.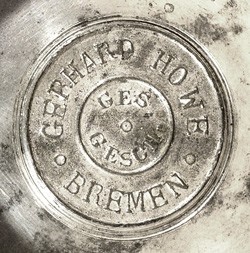 Cast "Gerhard Howe. Bremen" on the base of the featured goblet.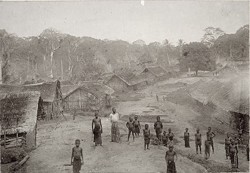 Photograph of Dorf Bombe circa 1900.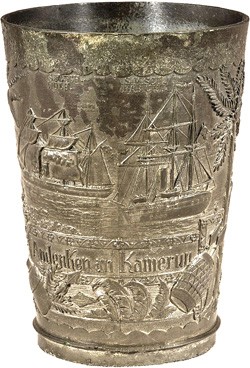 "Andenken an Kamerun", "Souvenir of German Cameroon". Tableaux shows fully rigged steamships which were in vogue in the last twenty years of the 19th century.