Robert Riedl
Ottensheim an der Donau (Nr. Linz) in Upper Austria, Austro-Hungarian Empire. (now Austria)
Porzellan Maler / Porcelain painter
Robert Riedl was born on September 17th, 1864, in Teplitz-Schönau, North Bohemia, Austria-Hungarian Empire, now Teplice, Czech Republic. He married on October 9th 1889, in the parish of St. Josef in Linz, to Anna Stummer, (who was born on May 31st, 1867 in Traunkirchen in Upper Austria and subsequently died on May 28th, 1900 in Urfahr, Linz). At that time he was listed as a porcelain painter, situated in Harrachstraße 25, Linz. In 1890 he moved to Schillerstraße 31, Linz. Still listed as a porcelain painter, he married again on April 29th, 1901, and living at Auberg No. 12, Urfahr, Linz, to Mrs. Wilhelmine Konredi, (born on January 6th, 1864 in Haslach an der Mühl and subsequently died on July 31st, 1911 also in Haslach). Meanwhile, around 1903, they retired to Haslach an der Mühl, 37. He died there on October 20th, 1911, aged only 47.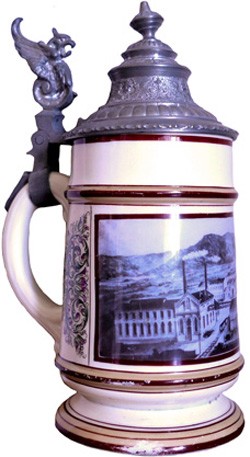 Poschacher brewery, Linz, circa 1890

Roberts Riedl's death notice in the local newspaper, October 1911.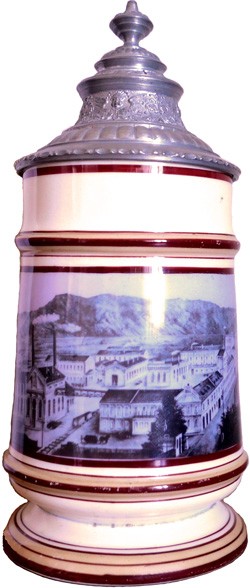 Poschacher brewery, Linz, circa 1890. Originally founded in 1836 by Frank Lehner and purchased by Josef Poschacher in 1854. During the 19th century it expanded by purchasing other breweries. In 1981, the company stopped brewing in Linz.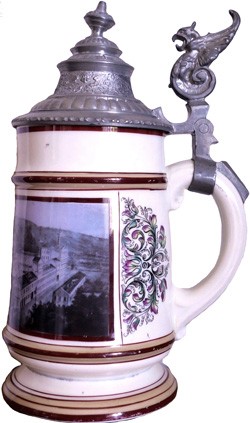 Poschacher brewery Linz, circa 1890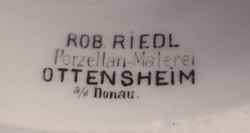 On June 7th, 1899 a large fire raged in Ottensheim, when 80% of the houses were destroyed. There is no existing record of any occupancy by Riedl at any Ottensheim address.