born on December 7th, 1850 in Leoben/Styria as the son of the pewterer Johann Zamponi and died on May 14th, 1924 in Graz.
First marriage on February 23rd, 1879 in Leoben-Göss/Styria with Mrs. Maria Baumgartner (* on September 6th, 1861 in Mürzzuschlag/Styria and + on November 5th, 1907 in Graz)
Second marriage on January 17, 1923 in Graz with Sofie Irene Zamponi (born on March 4, 1871 in Vienna Hernals, maiden name Göttinger). She was the widow of his brother Johann Zamponi, who died on September 5th, 1917 in Pitten/Lower Austria.
In April 1878 he took over the tin foundry from Anton Enzel at Fischplatz No. 3 (today Andreas-Hofer-Platz) in Graz. In March 1892, he and his wife acquired a property at Strauchergasse 22 in order to operate a siphon and soda water factory there in addition to their tin foundry after conversion. But after violent protests from the residents (mainly for health reasons due to the operation of the melting furnace), the city of Graz only granted him permission for a siphon and soda water factory. The pewter foundry remained at Fischplatz No.3. In 1910 he handed over the business to his son Rudolf, who only continued to run it for a few years.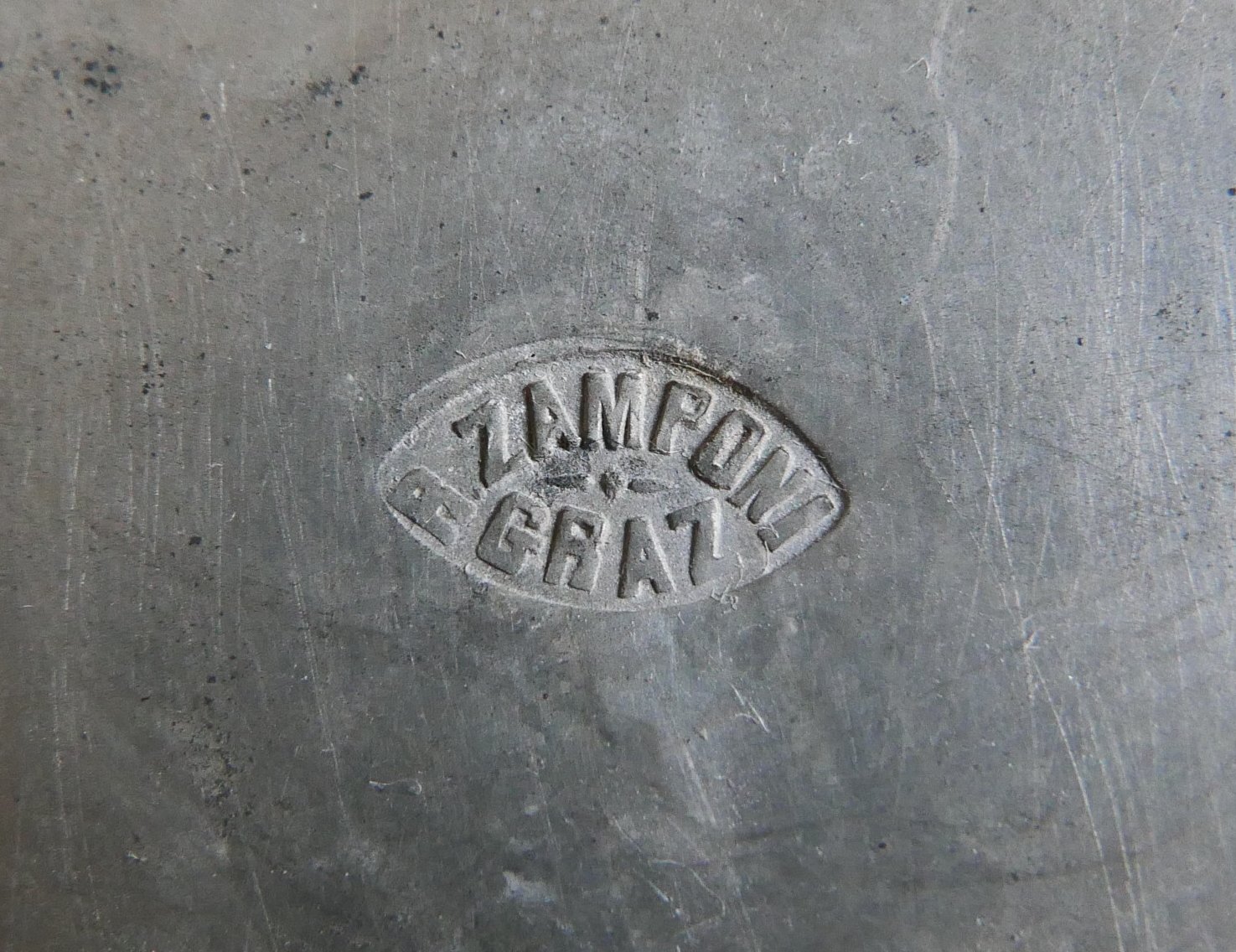 Impressed factory mark Zamponi Graz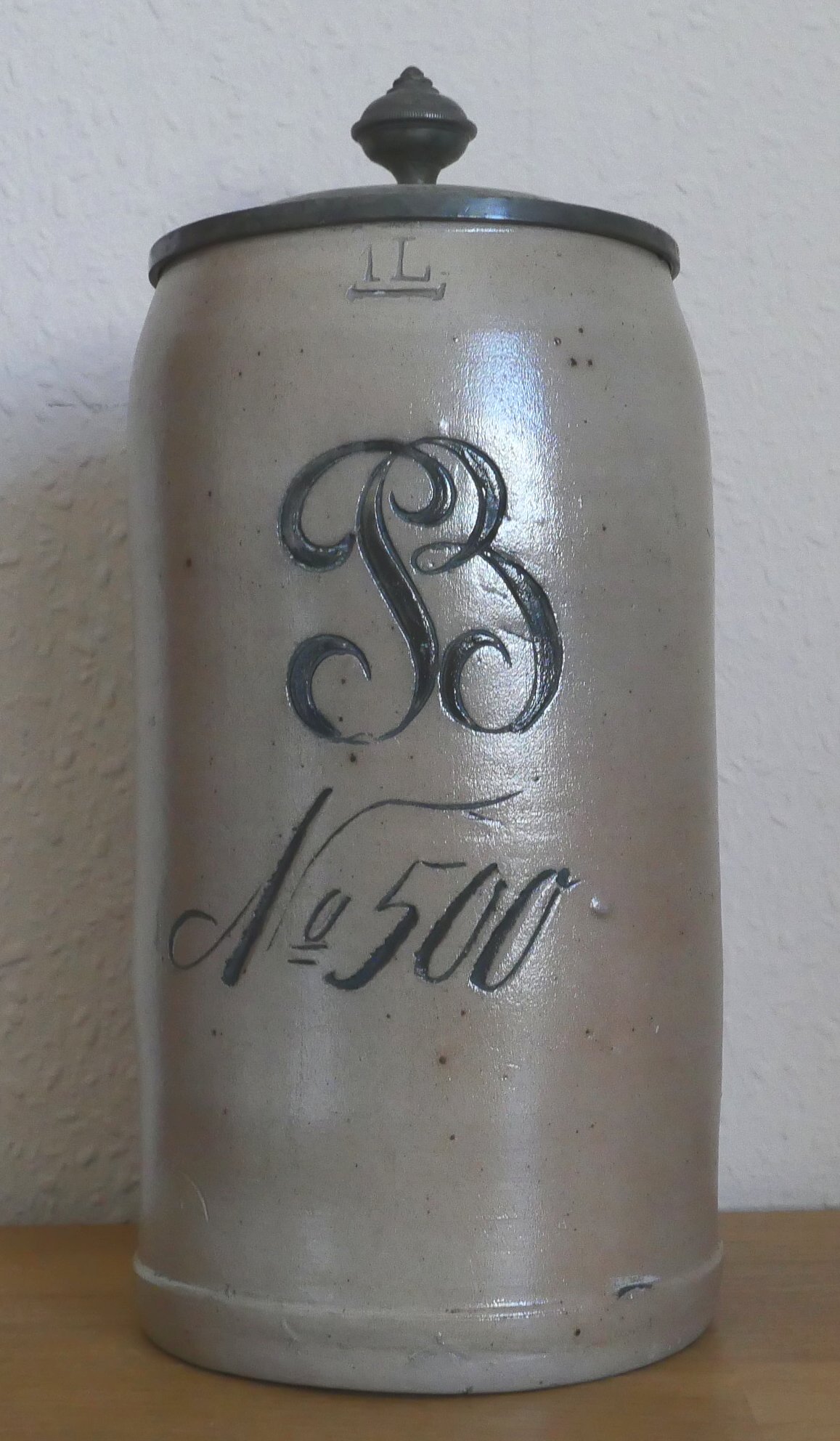 Stein from from around 1900, from the Puntigamer Brewery in Graz