What we know at this moment is that W. Gadomski was operating in Sankt Johann, part of the city of Saarbrücken, probably around the beginning and first quarter of the 20th century. It was probably a pewterer. If you have additional information about W. Gadomski in Saarbrücken, do let us know so we can update this listing.
Pictured is the marking inside the pewter lid of a pressed glass stein, and the lid itself.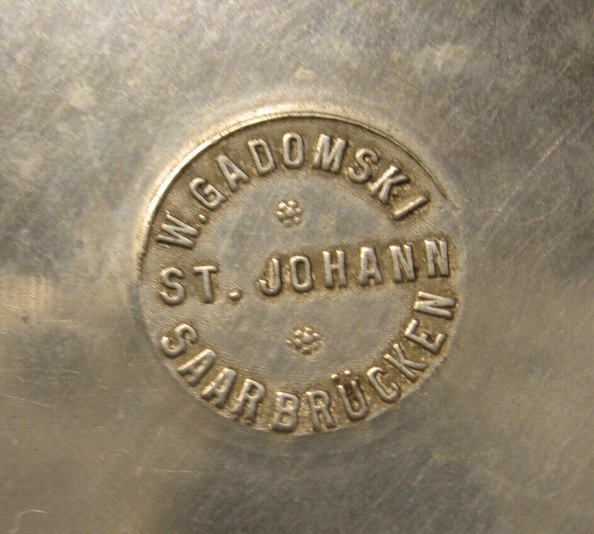 W, Gadomski marking inside lid.