Th. Holzhüter
Leipzigstraße 126, Wilmersdorf, Berlin W, Prussia (now the Federal City State of Berlin).
Porzellan und Glas Handlung / Porcelain and glass retailer
Hoflieferant to Kaiserin Augus
Bertr. Villeroy & Boch. Metalfabrik, Mettlach
Known dates: 1873 - 1885
Purchased steins from: Merkelbach & Wick
Reference: Berliner Adressbücher Berlin Postcodes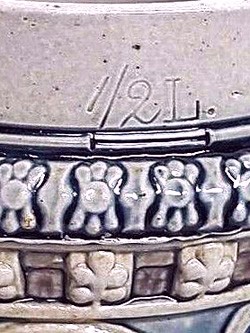 Merkelbach & Wick capacity mark on identical stein.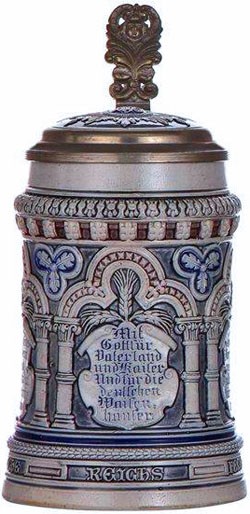 1/2 litre stein, blue and purple saltglazed stoneware, Merkelbach & Wick #758B. (Stein picture supplied by Andre Ammelounx The Stein Auction Company)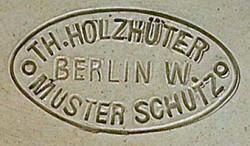 Impressed base mark on featured stein (right) ×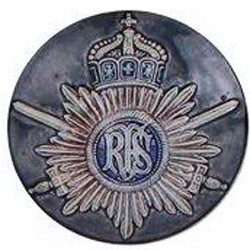 Lid inlay on featured stein