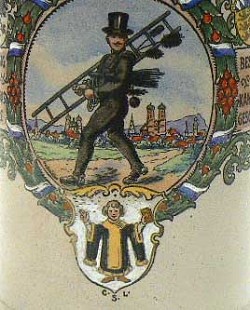 Chimney Sweep's occupational stein.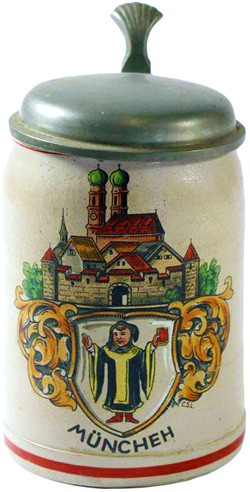 0.5 litre Marzi & Remy souvenir stein, showing the Munich Child, the Frauenkirche and the city walls. Note the mis-spelling of München. The decorator's initials are bottom right of the cartouche.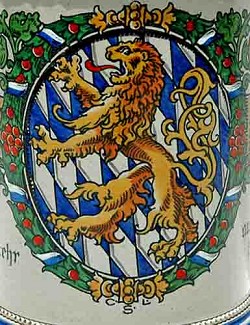 Commemorative stein 1914 - 1918 depicting someone's service in an Airship Battalion garrisoned in Bavaria. Stein body by Marzi & Remy. probably dated 1919.