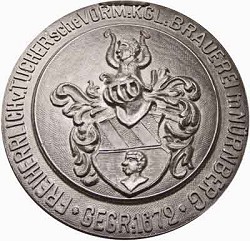 "Freiherrlich von Tucher'sche, vorm K.G.L. Brauerei in Nürnberg" Gegr. 1672.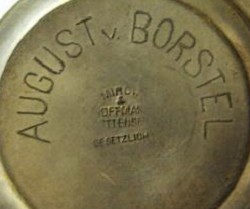 Touch mark on stein lid.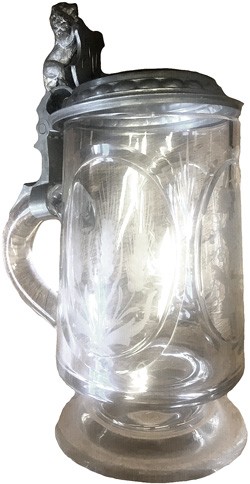 Pressed glass stein with pewter lid and porcelain lid insert. The thumpull is a lion rampant behind a shield.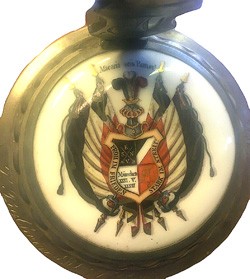 Pewter lid fixed to the stein above. Insert showing student association wappen. Dedication engraving indicating dates of 1893 - 1894.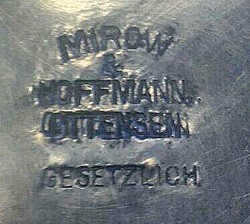 Pewterer's touch mark on the underside of the lid above.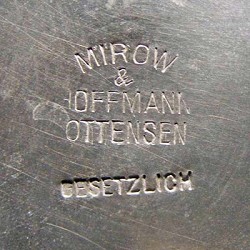 Touch mark on featured lid of glass brewery stein.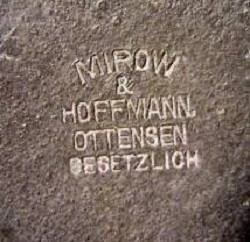 Touch mark on brewery stein lid.