Julius Paul & Sohn

Bunzlau, Lower Silesia, Free State of Prussia. (now Boleslawiec, Poland.)
Kunst-Töpferei / Art Pottery.
Known dates: 1893 - 1945.
Reopened in 1950 as the Centre of Folk and Artistic Industry 'Cepelia', which is still believed to be trading today.
Reference:
Bunzlau
Gronowitz
Wikipedia
Wikipedia 2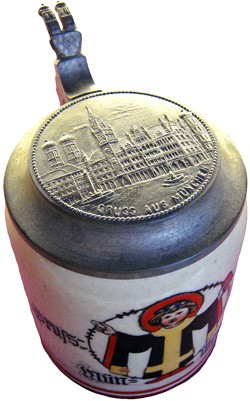 Munich Child souvenir stein, with "Greetings from Munich" cast lid.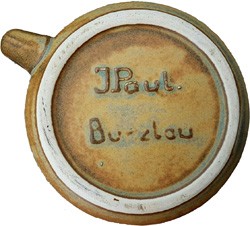 Basemark on featured stein (right)It is unknown whether this is J. Paul "Senior", prior to having a son, or alternatively J. Paul "Junior" after father's death.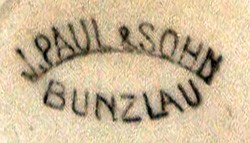 Basemark on featured stein (left). ×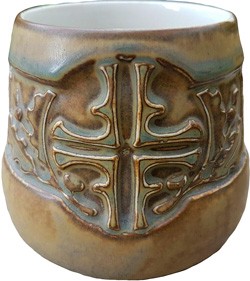 Heavily relief moulded stein.