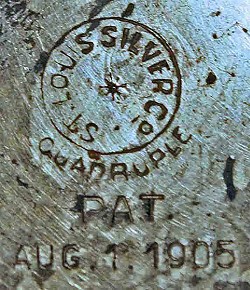 St Louis Silver Co. Quadruple plated. Mark showing the patent applied for in 1904 and issued on 1st 1905.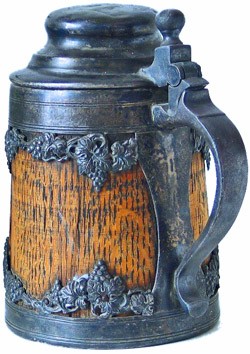 Stein made of Flemish Oak and quadruple silver plated base metal, made from 1904 and prior to the 1st August 1905. This example shows significant tarnishing of the silver
Manufacturer's touchmark on the underside of the quadruple silver plated lid on the featured stein.