Vaihingen auf den Fildern. Württemberg. (now Stuttgart-Vaihingen, Baden-Württemberg)
Zinngießerei / Pewterer
Known dates: 1896 - 1905
Purchased stein bodies from:
Sachsenglas
Reference: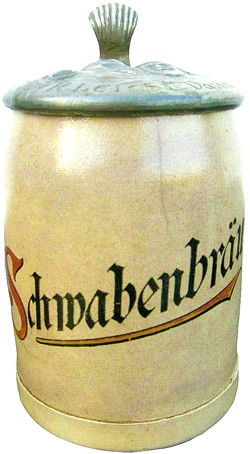 Schwabenbräu Brewery stein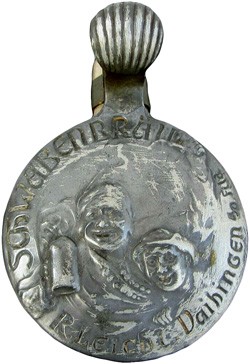 Cast lid on the Schwabenbräu Brewery stein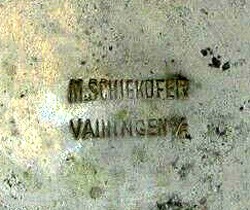 Pewterer's touch mark on the underside of the above lid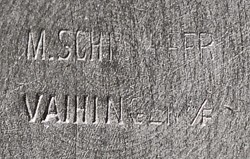 Pewterer's touchmark on underside of featured lid.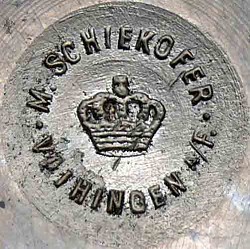 Cast pewterer's mark.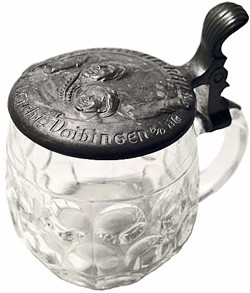 M. Schiekofer lid on 6/20L Sachsenglas stein,  dated 1897 onward.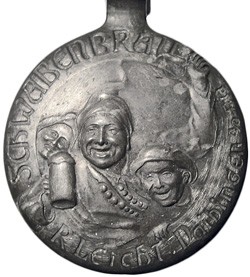 Pewter lid on featured stein, advertising the Schwabenbräu Brewery, which was founded in 1878 by Robert Light in Stuttgart.  The Gernerbräu brewery of Munich,  commissioned a lid (below) in similar style, with a drinker holding a mug with GB on it and with a couple of musicians in the background.