Adolf Müller.
Am Kosttor 3,
Munich, Bavaria.
Porzellanmaler / Porcelain decorator
Known dates: 1907 - 1927
Purchased stein bodies from: Marzi & Remy
Reference:
Bayernbuch für Handel Industrie und Gewerbe, 1927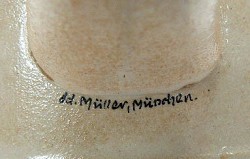 Ink written signature below handle of the featured student stein, dated 1914.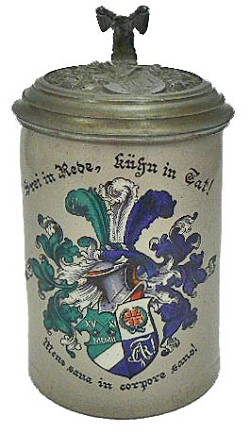 Student stein dated 1914.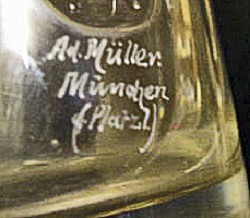 Etched mark on glass student stein, dated 1907. The word Platzl could refer to the The Hofbräuhaus am Platzl, a beer hall in the city centre of Munich.