F.H. (Hans) Wacker (-Elsen)
Düsseldorf. North Rhine-Westphalia
Kunstmaler / Artist-decorator
Known dates: Born 21st December 1868 in Düsseldorf -  Died 26th March 1958 in Ferch am Schwielowsee, near Potsdam.
Active 1902 - 1903
Purchased stein bodies from: Albert Jacob Thewalt.  Simon Peter Gerz 1
Reference: Wikipedia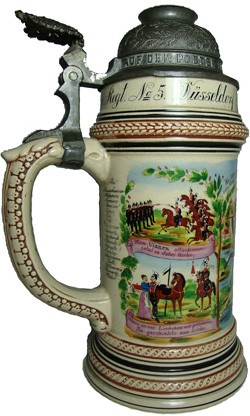 Side view of featured stein, dated 1902.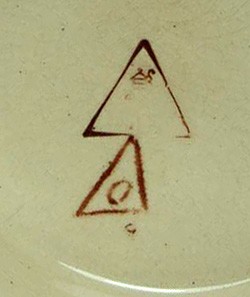 Manufacturer's base mark on featured stein above, Simon Peter Gerz 1.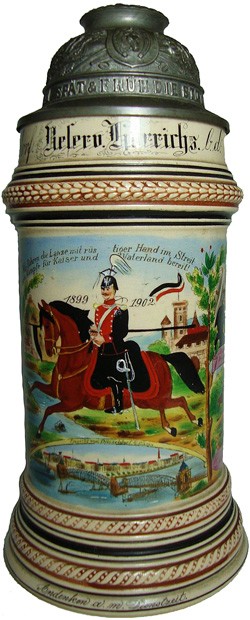 Regiment No. 5 Düsseldorf 5th Squadron Westphalian Ulan. 1899 - 1902.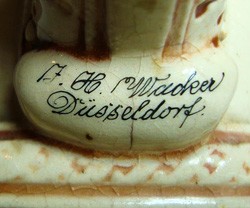 Decorator's signature on the lower handle attachment of the featured stein.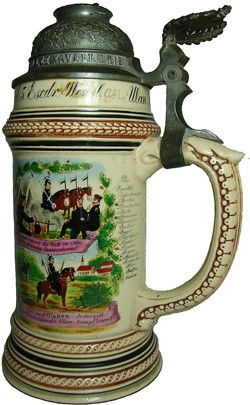 Side view of featured stein. (Unfortunately the mounted Ulan is missing from the lid top.)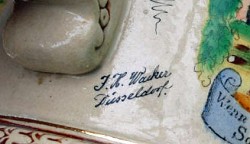 Signature of decorator on A.J. Thewalt based Regimental, dated 1903.