Gottlieb Reutlinger / Witwe
Catharinenpforte 5. Frankfurt-am-Main, Hesse.
Pewterer / Zinngeißerei.
Gottleib had already died by 1852, and his widow was running the company.
There was a Carl Anton Reutlinger (Pewterer), presumably a son, at that time living at Höllgasse 8.
The business was still running in 1930.
Purchased stein bodies from: Villeroy & Boch - Mettlach Merkebach & Wick
Reference: Frankfurt Adressbücher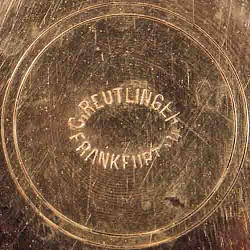 Pewter mark on lid of V&B-Mettlach #1909, featured top centre, dated 1891.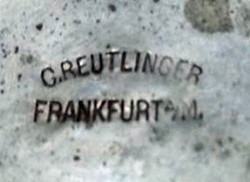 Pewter mark on the underside of the lid of a Villeroy & Boch - Mettlach #1526. VB601/70. Dated 1930.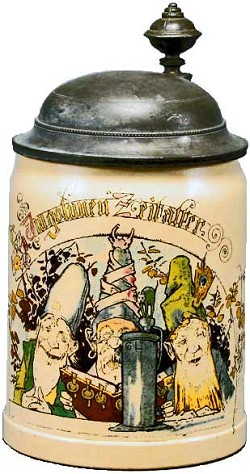 V&B-Mettlach #1909 / Dec 673, dated 1891.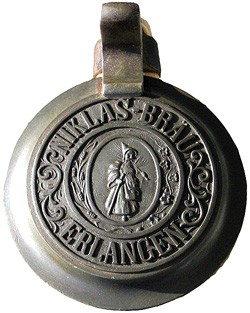 Niklas-Brau, Erlangen, brewery lid on an undecorated Merkelbach & Wick stein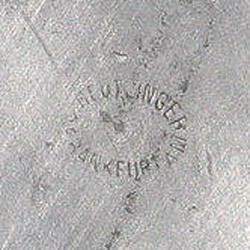 Faint touchmark on the underside of the featured lid on a Merkelbach & Wick stein