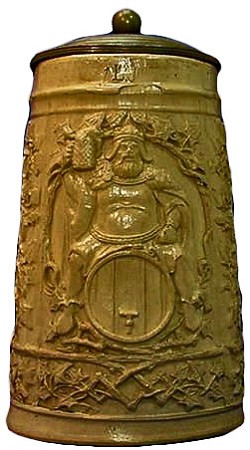 "Gambrinus" relief stein by the Borho, Zinkl or Thenn partnerships of Regensburg, who were in business between 1874 & 1886. This stein is early production from around 1874 to 1877. N.B. The capacity mark is at the front, further denoting a Regensburg stein.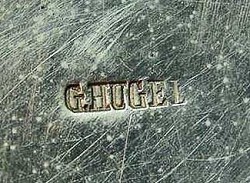 Punch mark on underside of lid on featured stein, dated between 1874 - 1877.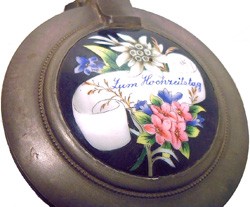 Image shows the insert of the pewter lid on the featured stein (right), "Zum Hochzeitstag" For the Wedding Day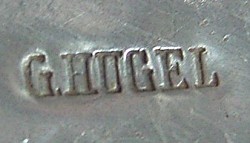 Punched mark on underside of a pewter lid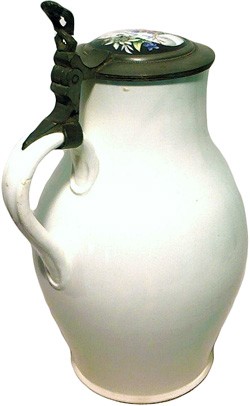 Porcelain stein commissioned for a wedding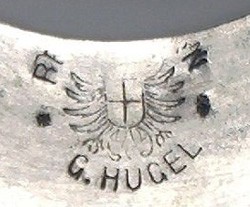 G. Hugel's mark including an eagle and what looks like "Rein Zinn" over the top, all on the underside of the rim of the lid on the above featured stein.