Usona Art Pottery
146 Church Alley, Chester, West Virginia, (across the river from East Liverpool, Ohio), United States.
Kunst-Töpferei / Art Pottery.
Known dates: 1932 - 1952.
Usona stands for the "United States Of North America". It is believed that the "Goodwin" mark refers to the family of John Goodwin, who started a pottery company in 1843 and whose successors continued it through to 1913. Usona may have been run by a member of the Goodwin family.
Used designs by: F. Earl Christy
Reference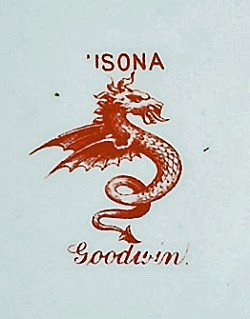 Ink stamp on base of featured tankard.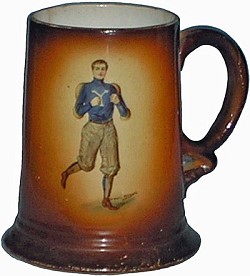 Tankard with illustration depicting Yale University football player, manufactured circa 1930's, but copying an earlier style.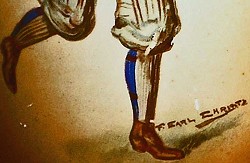 The signature of designer F. Earl Christy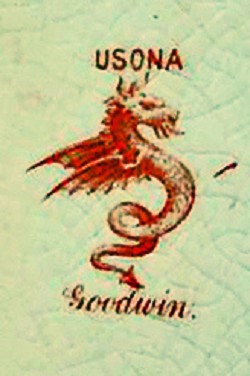 A more complete version of the mark.